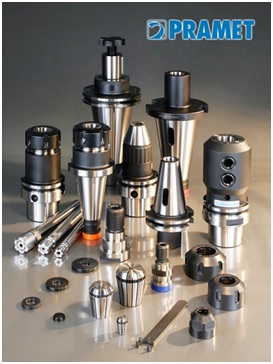 Tool holder accessories pdf (4.5 mb) is the basis for precision in metal cutting. We offer you the tooling, adapters and accessories you need. The range includes holders for shell and disc face mills, modular tooling systems and weldon toolholders. We offer reduction sleeves for hydraulic and collet chucks, shrink chucks and many other toolholders HSK, DIN, JIS.
Clamping systems include auxiliary tools for machines with HSK 63, ISO 40 and ISO 50 cones according to DIN 69781 or JIS B 6339 (MAS BT) and ISO 40, ISO 50 cones according to DIN 2080. In addition to standard tool clamping systems, there are holders for modular systems (tools with replaceable heads), hydraulic and shrink chucks.
The adapter range includes cylindrical shank chucks for cutters and drills ranging from 1 to 5 mm, 1 to 7 mm and 1 to 10 mm, as well as adapters and extensions for modular systems. The advantages of adapters are ease of use and installation in standard holders.
Accessories include adapter sleeves for hydraulic chucks, collets, O-rings and nuts for collet chucks, pulls and cones for spindle cleaning. These accessories are used in combination with the corresponding chucks as a whole, or expand the possibilities for their use.